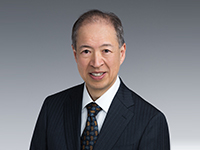 Umemura Dental Clinic is an organization of doctors, including specialists and highly trained staff that are dedicated to provide the quality dental services our patients deserve. Our entire team strives to establish rewarding and lasting relationships with our patients to maintain the best oral condition. We pride ourselves in conservative treatment in all cases which is accomplished through the technological advances of recent years in the dental industry. To give you the best possible service and results, we are committed to continual education and learning. We attend dental lectures, meetings, and dental conventions to stay informed of new techniques, the latest products, and the newest equipment. We welcome you to call and ask for English speaking staff.

Address
Umemura Dental Clinic
3-11-8 Matsue Edogawa-ku
Tokyo 132-0025
Office Hours
Monday Tuesday Thursday Friday
9:30am-12:30pm / 2:30pm-6:30pm
Saturday
9:30am-12:30pm / 2:00pm-4:00pm
Phone
03-3652-1818
Access map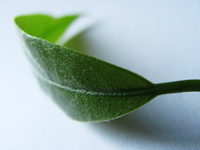 We believe that preventive care is the key to optimal dental health. That's why we focus on thorough exams-checking the overall health of your teeth and gums, performing caries and periodontal exams, and taking x-rays. We provide comprehensive treatment planning and use restorative, cosmetic and implant dentistry to achieve your optimal dental health. We also know that routine check-ups and cleanings are all helpful in preventing dental disease. Not only are we focused on your oral health and the beauty of your smile, we're also concerned about your health. We are true believers that oral health is the key to your overall health.

Dr. Umemura is a graduate of Creighton University, School of Dentistry in US and earned Doctor of Dental Surgery degree in 1988. He started his private practice, Umemura Dental Clinic in 1992. He is a member of American Academy of Periodontology, Japanese Academy of Clinical Periodontology, Japanese Society of Oral Implantology. He earned a certified degree from Japanese Academy of Clinical Periodontology.
We thank you for allowing us to take care of your dental needs and look forward to serving you.